ST186 - WiFi Search Analyzer
ST186 - WiFi Search Analyzer
Purpose
Access point list creation as well as the list of the clients of 802.11 a/b/g/n/ac/k/ standards in real time and in accumulation mode with further analysis;
Detection of Access point and connected devices location
Main element is the receiving module ST186RM.
ST186RМ provides:

Detection and analysis of radio signals in Wi Fi 802.11 a/b/g/n/ac/k/ frequency ranges.
Creation of the WiFi network with fixed IP adress
Data transfer, in a form of the web page, to any device with Wi Fi connection
Working with iOS, Android, Windows



Data indication in a form of the WEB page.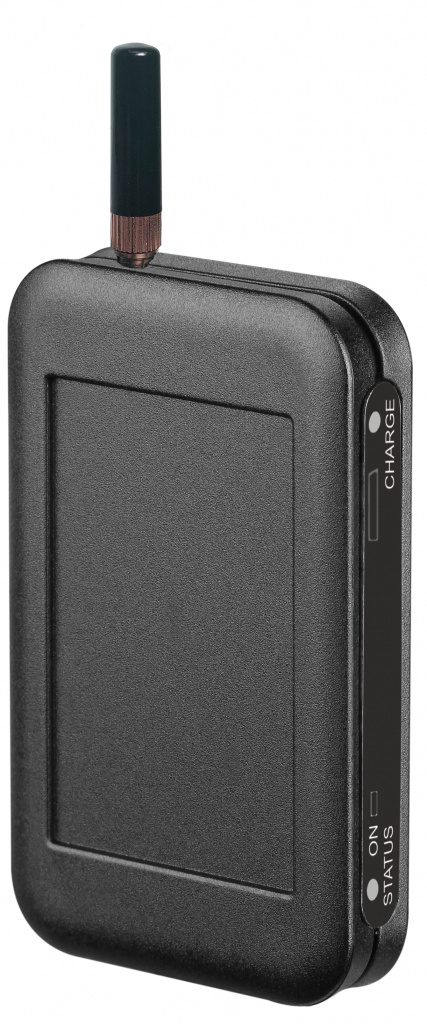 No need in downloadable software.
Data transfer between the ST186RM and the device (PC, smartphone, tablet) is done with wifi connection.


Features
Small size receiving module, built-in battery
Autonomous work ability
Ability to radio signals receiving is provided on both internal and external antenna
SPECIFICATIONS

Standart WiFi
802.11 a/b/g/n/ac/k/
Interface
WiFi, USB
Internal power source
Li-ion battery 0.8a/h
Dimensions ST186RM, without antenna, mm
83X52x15
COMPLETE SET

Receiving module ST186RM




Charger




«USB micro – USB» cable




Warranty



USB flash drive



Directional antenna (optional)